The arrival of fall brings lesser hot days and stronger winds with it, but we also get to witness how tones change on tree leaves, gardens, and plants in general, getting very particular and characteristic beautiful colors.
Fall is the season in between summer and winter during which old tree leaves fall in preparation for winter, providing a unique visual show that can serve as an inspiration to decor your house.
Would you like to take advantage of the fall to make some changes around your place? At Carolina Custom Homes, we can advise and help you with your house remodeling process.
Incorporating fall season to our homes with innovative ideas
Enjoy the main décor trends for your house.
Décor your house with fall shades: when temperatures drop many people like to have coffee, read a book on their favorite corner, gather around the couch to watch a movie with the family, or simply be near the fireplace, so, why not go for beautiful and warm fall color palettes in this space? It's the best choice!
Details for your tables: these beautiful chandeliers with candles and dried twigs are especially harmonious to give your table the whole fall look while beautifying this space.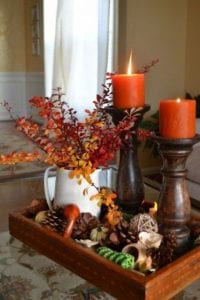 Flower wreaths for the door: flowers in characteristic colorful fall shades entwined in a wreath will look magnificent on your entrance door. A lovely and stylish detail to stun your visitors.
Dried leaf mobile: sometimes using our creativity is as important as appreciating the beauty of nature, for example, making one or various mobiles with dried leaves that you can use to adorn your porch or lawn.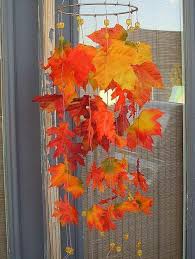 Details that go well with your kitchen and living-room: it is incredible how simple decorating our home spaces can be to welcome the fall season. This detail goes well with your kitchen and neighboring halls near the living room; the most daring ones could use it on the porch and the exit to the backyard.
Adjust the entry hall to fall season: this is one of the main areas of your home that should be decorated for this special time. Besides being the most visited, it is also the first place people notice when they arrive.
The outdoor garden: you will love this design because it will surely inspire you to decorate your garden with the magical fall colors without having to spend a lot of money or investing tons of time, achieving beautiful and functional spaces to enjoy outdoor meals and leisure moments in a lovely, happy and cozy environment.
Are you one of those who love to decorate your home to keep it on-trend?
Stop thinking about it and let´s get to work! Autumn is already here!
You can get inspiration from these ideas and with some creativity and wittiness, you'll achieve a perfect fall décor for your home.
Contact us and let's start bringing your home to life.